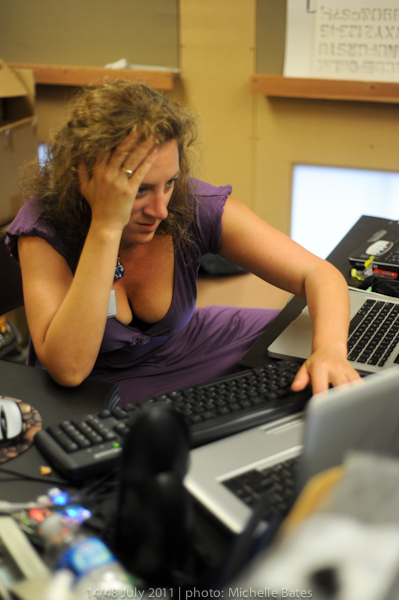 Do we actually have a script for play 3 yet?
No.
(Now I understand how this writer used the theme Patience is a Virtue)
We're going to do this play later...
No, we're doing it now.
OK!
Looks like someone on design crew knows several languages, included (Mandarin?)...or knows how to google them.
The band rehearses "She Bop" but I don't think its for this piece.
Can we get a special on the bonsai?
She's working on it! Thanks!
Director Annie apologizes for the unusual nature of this piece, but promises the band she'll have something for them shortly after tech.
Mik fakes her way through Tai Chi pretty well! I love the waving hand motion thing.
HI BAND!
HI!!